General Ophthalmology Consultation
An ophthalmologist is a doctor specialized in eye diseases and vision. Ophthalmologists differ from optometrists and opticians in their scientific and academic level and therefore also in the levels of knowledge and training regarding the prevention, diagnosis and treatment of diseases. Only ophthalmologists are doctors and as doctors who have completed medical school and specialized in Ophthalmology, they are the only ones who are prepared and licensed to prevent and treat eye and vision disease, practice medicine and surgery.
During an eye examination, your doctor will get a full medical history, including vision problems, correction you use (e.g. glasses or contact lenses), general health, family history and current medications. He or she will assess your visual acuity and perform, if necessary, a refraction test.
As an ophthalmologist, they can diagnose and treat all eye diseases, perform eye surgery and prescribe and fit spectacles and contact lenses to correct vision problems. Many ophthalmologists are also involved in scientific research.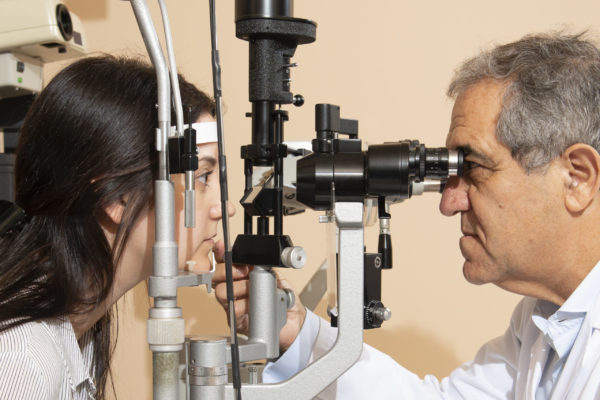 Coimbra Medical Space
Rua Câmara Pestana, n.º 35-37
3030-163 Coimbra, Portugal
Phone: +351 239 484 348
(National fixed line call)
Mobile: +351 966 320 022
(Call to national fixed line network)
Fax: +351 239 481 487
(Call to a national landline network)
E-mail:
emc@oftalmologia.co.pt
Rufino Silva - Ophthalmologic Clinic
Lourenço Peixinho, Nº 177-179, 2nd floor
3800 - 167 - Aveiro
Phone: +351 234 382 847
(Calling to national mobile network)
Tlm.: +351 918 644 767
(Call to national mobile network)
E-mail:
aveiro@oftalmologia.co.pt
Espaço Médico de Coimbra
Rua Câmara Pestana, n.º 35-37
3030-163 Coimbra, Portugal
Phone: +351 239 484 348 /Telm: +351 966 320 022
Fax: +351 239 481 487
E-mail: emc@oftalmologia.co.pt
Rufino Silva - Clínica Oftalmológica
Av. Lourenço Peixinho, Nº 177-179, 2º andar
3800 - 167 - Aveiro
Phone: +351 234 382 847
Mobile: +351 918 644 767
E-mail: aveiro@oftalmologia.co.pt
Espaço Médico de Coimbra
Rua Câmara Pestana, n.º 35-37
3030-163 Coimbra, Portugal
Phone: +351 239 484 348 /Telm: +351 966 320 022
Fax: +351 239 481 487
E-mail: emc@oftalmologia.co.pt
Rufino Silva - Clínica Oftalmológica
Av. Lourenço Peixinho, Nº 177-179, 2º andar
3800 - 167 - Aveiro
Phone: +351 234 382 847
Mobile: +351 918 644 767
E-mail: aveiro@oftalmologia.co.pt